The new State Government planning and development agency DevelopmentWA has today released a new innovative residential site at the highly sought after urban village Montario Quarter.
Lot 34, is a 6,817sqm R60 zoned site is located at the heart of the sought-after Shenton Park precinct.
DevelopmentWA Chief Executive Frank Marra said this is a rare opportunity for developers to transform and revitalise a significant heritage building on this site.
"The site is home to the State Heritage-listed former G-Block, part of the old Shenton Park Rehabilitation Hospital," Mr Marra said.
"Lot 34 provides a unique opportunity to redevelop the heritage building, and deliver a quality residential project overlooking the estate's public open space within walking distance of the future retail and commercial precinct."
"G-Block within the Shenton Park hospital, was considered to be a world-class facility and established Western Australia as a global leader in the field of rehabilitation."
"The building was recognised as innovative in its planning principles, locating wards on the outside of the building to allow maximum natural light and fresh air while placing services at the core."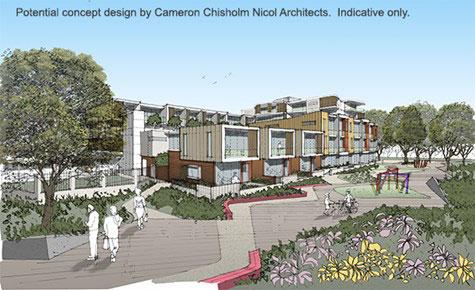 Located just 6.5 kilometres from the CBD and 400 metres from Shenton Park train station, Montario Quarter is set to become a thriving new urban village, which will ultimately be home to more than 1,100 new apartments and townhouses.
Mr Marra said Montario Quarter will provide new homes for more than 2,000 people, and its retail and commercial precinct will ultimately create some 500 jobs for the local community.
It is the first precinct-scale urban infill development in Western Australia to achieve the nation's highest precinct sustainability rating, a 6 Star Green Star Communities rating from the Green Building Council Australia (GBCA).
This "World Leadership" rating places Montario Quarter among the world's best master-planned developments for its attention to sustainability principles, which will enrich the quality of living for future residents and surrounding neighbours.
The first of the outdoor recreation spaces planned for the precinct opened last month, including an imagination-based children's playground together with picnic tables, BBQs and outdoor exercise equipment.
Offers for Lot 34 at Montario Quarter close at 2pm AWST on Tuesday 5 November 2019.
Media Contact
Andrew Kikiros
This email address is being protected from spambots. You need JavaScript enabled to view it. 9482 7448
Related Projects
Montario Quarter