We're backing Regional WA.
Through Regional Land Booster you can access DevelopmentWA incentives on our residential and industrial land.
Plus, with the First Home Owners Grant* and with record low interest rates, it's a great time to buy!
*Terms and conditions apply. Visit the First Home Owners Grant website to see if you qualify.
Build Your Own Deal
Are you ready to build up your business? With sales incentives available for a limited time including rebates, flexible terms and customisable lot design, now's the time to build your own deal for your piece of prime industrial and commercial space with the Industrial Lands Authority.
Light, general, heavy and strategic industrial lots are available across the state.
Contact the Sales Team or explore the opportunities here.
The townsite of Jerramungup is located in the Great Southern agricultural region, 454km south east of Perth.
Jerramungup is a three-hour drive north east of Albany and is the western gateway to the Fitzgerald River National Park.
To continue the development of a vibrant regional community, purchasers are required to build within 36 months from settlement.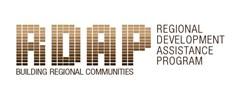 SALES TEAM
DEVELOPMENTWA SALES
P: 1300 730 ...
E: ...developmentwa.com.au