Established industrial estates and infrastucture
Covering an area sized 3,900ha
Located between Munster and Rockingham
Trade access to Asia and other global markets
Located on Cockburn Sound to the south of Perth, the Western Trade Coast has been designed as Australia's industrial land gateway to global industry and trade with the powerhouse economies of China and South East Asia.

Some of Western Australia's major established industrial assets have been strategically clustered together including:

Rockingham Industry Zone
Australian Marine Complex
Latitude 32 Industry Zone
Kwinana Strategic Industrial Area

The Western Trade Coast is an initiative between the Departments of State Development, Environment & Conservation, Commerce, Planning, and Transport as well as Fremantle Ports, the Kwinana Industries Council, City of Cockburn, Town of Kwinana, industry representatives and DevelopmentWA.
The Western Trade Coast Industries Committee (WTCIC) commissioned the Integrated Assessment study to determine the environmental, social and economic impact of the Western Trade Coast.
Download the document to see why the region is WA's most important industrial area.
For more information call the team on +61 8 9550 7200 or visit the Western Trade coast website.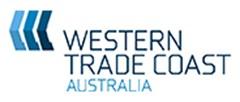 WESTERN TRADE COAST
P: (8) 9550 7...
E: ...westerntradecoast.wa.gov.au
SALES TEAM
DEVELOPMENTWA SALES
P: 1300 730 ...
E: ...developmentwa.com.au