Be part of the future.
A brand new way to live, developed by you.
Well-designed. Sustainable. Affordable homes.
Only 1 opportunity exists to join this innovative building project, starting from $375,000.
Baugruppe is a German term that translates as "building group", it describes the successful European housing model whereby people come together to be the developer of their own higher density homes. The result is well-designed, more affordable and sustainable homes, designed for long-term needs rather than profit.
The Concept
The concept design has been prepared by multi-award winning Fremantle Architect, Michael Patroni of spaceagency. It demonstrates a modular design capable of accommodating 17 homes of various sizes. Only 1 opportunity exists to join this innovative building project, starting from $375,000.

The concept introduces 'stacked homes' with no common walls. Single storey modules accommodate one bedroom, one bedroom plus study or two bedroom homes. Double storey modules accommodate three or four bedroom homes.
Seventeen undercover parking spaces are provided plus charging for electric cars, bikes and scooters. The WGV residential estate also has an electric share car scheme and an EV fast charging station.
All homes will be climate responsive, using passive solar design and innovative construction materials, resulting in homes that are more comfortable and require less energy. A shared, battery ready, solar panel system will generate renewable energy to ensure lower operating costs.
Shared facilities will include a common room, guest suite, community gardens and a rooftop terrace.
Savings
Baugruppe at WGV will target savings by removing developer's profits and marketing costs. Future owner-occupiers join together to be the developer, assisted by spaceagency.
30% equity
Each participant will invest around 30% of the 'cost' of their new home. On completion, the homes will be strata titled and transferred to each participant with individual mortgage.
DevelopmentWA and The University of Western Australia are collaborating under a memorandum of understanding to help deliver Australia's first Baugruppe project.
The Build
Participants have signed a collaboration agreement with Serneke, an innovative Swedish-Australian builder specialising in high comfort, low-energy buildings with a genuine commitment to social and environmental sustainability. Serneke is currently costing the project, based on modern methods of construction which will shrink the construction time to an estimated 9 months. Construction is expected to start in late 2019.
Interested in becoming a building group member?
Artist impression of Baugruppe at WGV courtyard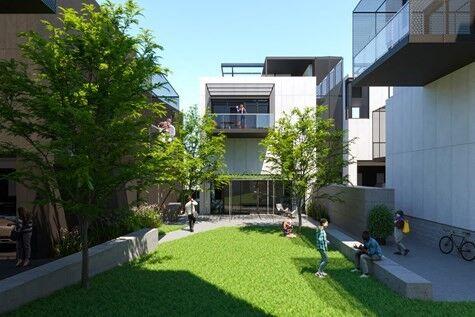 Artist's impression of the exterior of the Baugruppe at WGV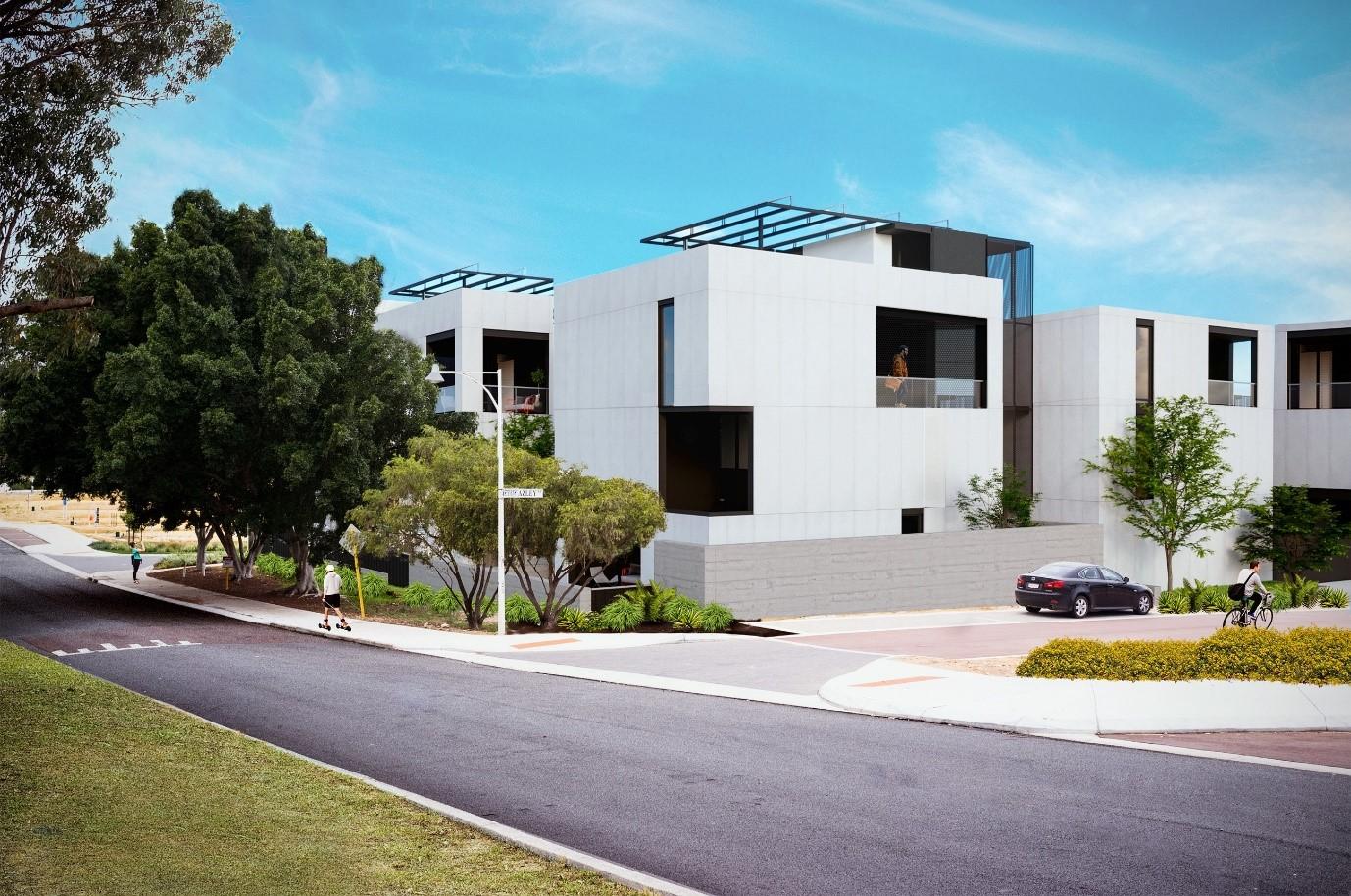 Artist's impression of the interior of a Baugruppe at WGV apartment
Artist's impression of a one bedroom apartment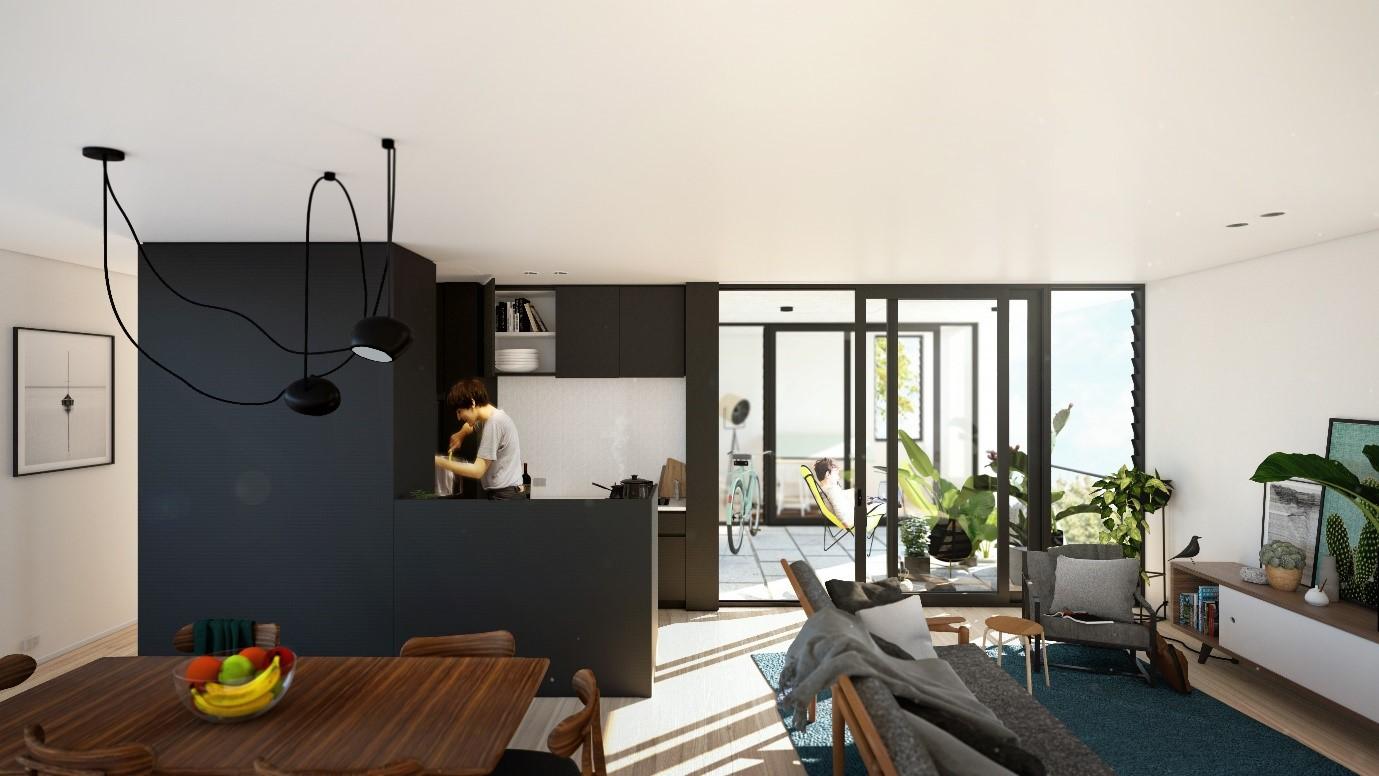 CINDY LOFFELL
DETHRIDGE GROVES REAL ESTATE
M: 0412 120 ...
E: ...dgre.com.au