We're backing Regional WA
Through Regional Land Booster you can access DevelopmentWA incentives on our residential and industrial land.
Plus, with the First Home Owners Grant* and with record low interest rates, it's a great time to buy!
*Terms and conditions apply. Visit the First Home Owners Grant website to see if you qualify.
Final residential lot
The 1,012sqm unserviced lot is located close to amenities, providing a great opportunity for you to be part of this close-knit regional community.
The former gold rush town of Coolgardie, located 558km east of Perth, is a welcoming community which retains many aspects of its colourful historic past.
Coolgardie is famous for being the centre of Australia's greatest gold rush in the late 1800s, and was once the State's third largest town after Perth and Fremantle with two stock exchanges, three breweries, seven newspapers and 26 hotels.
Many of Coolgardie's well preserved brick buildings, and wide streets, remain as popular tourist attractions.
To continue the development of a vibrant rural community, purchasers are required to build their home within 36 months from settlement.
Regional Development Assistance Program
This residential land has been developed under our Regional Development Assistance Program (RDAP). RDAP helps Local Governments to address the high costs associated with residential, industrial and commercial land developments in regional WA. Through these partnerships we deliver the land needed to support regional growth and to build great communities.
We have hundreds of lots available with a range of sizes and towns to choose from. View the full range of lots here.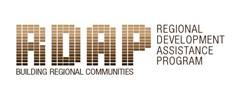 CHRIS HOYCARD
JOHN MATTHEW & SONS
P: 08 9080 1...
M: 0408 958 ...
E: ...jmsons.com.au