We're backing Regional WA
Through Regional Land Booster you can access DevelopmentWA incentives on our residential and industrial land. Plus, with the First Home Owners Grant* and with record low interest rates, it's a great time to buy!
*Terms and conditions apply. Visit the First Home Owners Grant website to see if you qualify.
The final lot is now under offer
Karlkurla Rise is perfectly located on the edge of Australia's largest outback city, overlooking bushland while still being close to everyday amenities.
Offering large lots with distinctive views of the setting sun, distant ranges and surrounding natural bushland, all lots in this popular estate are now sold or under offer.
If you are looking for residential land in Kalgoorlie, please visit our GreenView at Karlkurla estate.
Located off Tumbarri Way in the suburb of Hannans, the established Karlkurla residential estate is just 1.8kms from Hannans Boulevard Shopping Centre and 1.2kms from Hannans Primary School. The estate is conveniently located on the edge of the city in a peaceful enclave, yet close enough to shopping areas, entertainment amenities and a range of schools.
When it's time to design your perfect home the Karlkurla Rise Design Guidelineswill help guide you through the process and ensure yours is a high quality home to make you happy, just like the others built throughout the estate. The guidelines have been developed to establish Karlkurla Rise as a vibrant family-friendly community that builds on the bushland setting of the estate.
Visit the estate to see the range of homes already built at Karlkurla Rise. Don't miss out on the final lots in this unique estate in Kalgoorlie.
To learn more about the City of Kalgoorlie-Boulder, watch a video courtesy of the Kalgoorlie-Boulder Chamber of Commerce and Industry (KBCCI).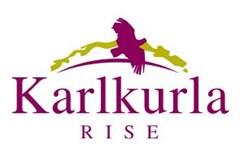 JADE TOROA
KALGOORLIE METRO
M: 0498 204 ...
E: ...kalgoorliemetro.com.au
CHRIS HOYCARD
JOHN MATTHEW & SONS
P: 08 9080 1...
M: 0408 958 ...
E: ...jmsons.com.au