Planning
The highly innovative planning approach taken at Salt Lane will set a new benchmark for medium-density urban housing in Western Australia.
Part of the popular Shoreline development in North Coogee, Salt Lane has been carefully planned to showcase best practice in built form, urban design and affordability in a coastal village setting.
Salt Lane is an Innovation through Demonstration project with a strong focus on sustainable development, and delivering diverse, quality homes to meet the needs of the community.
The unique, highly collaborative planning process used from the outset at Salt Lane has shown industry and government a new way to approach medium-density development.
Our aim in planning Salt Lane has been to demonstrate how medium-density development could be done well, and to set a new benchmark for the 'missing middle' of the housing market.
Salt Lane will feature approximately 170 new homes across a range of lot sizes and dwelling types.
These will include 36 architecturally-designed terrace homes, constructed by leading residential builder TERRACE Home WA and sold on a turnkey basis, and four two-storey, one-bedroom compact homes on 84sqm lots.
The medium-density housing offered at Salt Lane will be one solution to a growing demand from younger buyers and downsizers for affordable, well-located homes in vibrant communities with greater access to amenities – in this case, a coastal village close to the city of Fremantle.
The multi-disciplinary, collaborative planning process used at Salt Lane has demonstrated the value of thinking differently in delivering great community outcomes.
Creating tomorrow's communities
The planning of Salt Lane has been informed by an innovative approach to development and commitment to best-practice urban design.
This unique approach has effectively turned the usual sub-division process on its head. Typically, land would be divided into residential lots, with homes then designed and built to fit available sites.
At Salt Lane, we engaged architects at the outset to design houses while working with planners, engineers and landscape architects – planning a precinct that would fit with the vision of delivering high-quality, desirable homes, rather than planning houses to fit a subdivision grid.
Guided by insights from the Australian Urban Design Research Centre, the co-ordinated and integrated planning process took in input from local government, architects, builders, planners and engineers to help shape the new precinct.
This approach was designed to ensure the homes delivered at Salt Lane were suited to the site, responded to the market, and provided what the community wanted.
By taking this approach, all disciplines were able to work as a team towards a common goal – collaborating to identify and overcome challenges, adjusting and updating plans to develop the best possible outcome and moving forward with confidence.
This innovative and highly collaborative approach allowed us to overcome complex challenges, and has demonstrated a new way for government and the private sector to approach medium-density development – one that's focused from the beginning on delivering the best possible outcomes.
Salt Lane is a great example of DevelopmentWA's role in finding new and sustainable approaches to meeting the housing needs of our growing population into the future.
Design
Homes at Salt Lane will feature high-quality built form, clever use of space and industry-leading sustainability features, including water and energy-efficient approaches and solar passive design.
We've partnered with architects and a leading builder to deliver high quality turnkey homes designed to provide sustainable, modern solutions to medium-density living.
Salt Lane will demonstrate best-practice design principles from precinct level right through to individual homes, showcasing the best in urban form and liveability.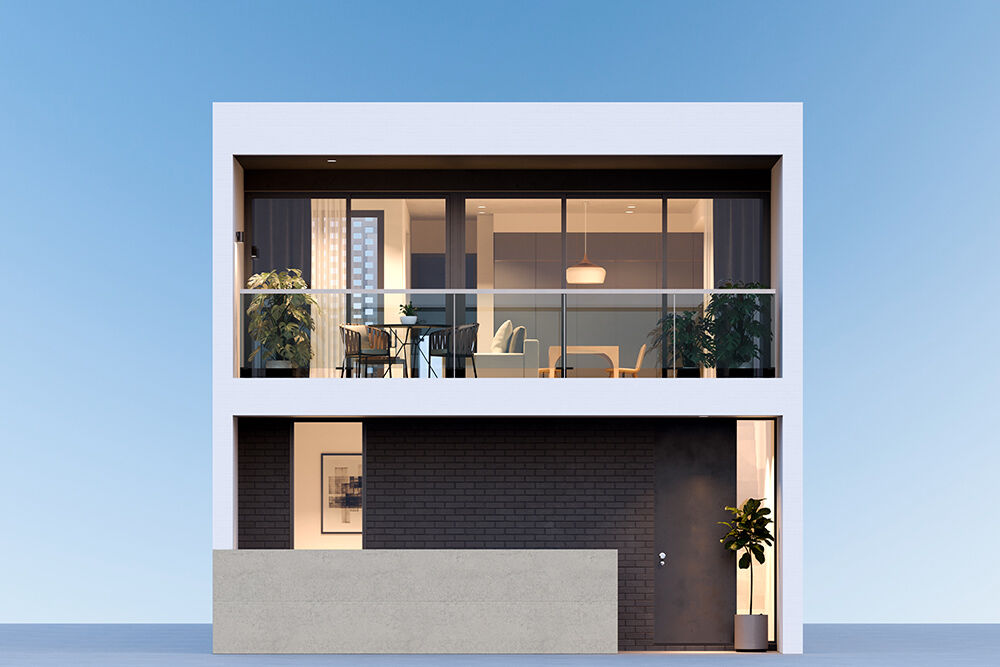 At Salt Lane in North Coogee, commitment to outstanding design and best practice has been embedded in the precinct from the beginning.
We've partnered with the Australian Urban Design Research Centre (AUDRC) to apply the very best design strategies to Salt Lane – creating a new urban village that offers a coastal lifestyle, and introduces genuine choice and new housing options for homebuyers.
Guided by insights from AUDRC, we've worked closely with architects, builders, planners and engineers to ensure we deliver a vibrant residential community that will set a new benchmark for medium-density development.
Homes at Salt Lane will include architecturally-designed terrace housing featuring clever use of space and natural light, together with innovative sustainability approaches.
Small lot homes with one bedroom and generous living areas over two storeys will provide a genuine alternative to apartment living, and introduce new options for buyers seeking a coastal address.
Designing a connected, sustainable community
Salt Lane will deliver an innovative, high quality medium-density precinct, with a focus on sustainability and a connected, coastal village feel.
As an Innovation through Demonstration project, Salt Lane will champion sustainable living and leading-edge design approaches to deliver a new benchmark for medium-density development in Western Australia.
This focus on high-quality outcomes will see reduced energy use, water consumption and waste, and deliver greater diversity and flexibility for homebuyers.
Homes will meet a NatHERS 6 Star energy rating through passive solar design, with lots oriented to ensure they receive optimal sun exposure throughout the year, and architectural design solutions to limit greenhouse emissions caused by energy use related to heating and cooling.
The reimagined terrace homes will include additional light and garden access options, with cutting edge technology to support the innovative sustainability, environmental and community initiatives that will make Salt Lane a market leader in residential development.
At a precinct level, tree-lined verges, shared streets with bench seating and a landscaped open space corridor through the heart of the precinct encourage a slow-speed environment, and create a walkable community with a village feel.
The commitment to quality and innovation in design at Salt Lane will help ensure we continue to meet the needs of Western Australia's growing population by providing affordable, sustainable and flexible homes in areas where people want to live.