Subiaco Oval Public Realm and Landscaping Development Application
Public comment closed Monday 8 February 2021 for the Subi East – Subiaco Oval Landscaping and Public Realm Development Application.
The development application is for the public realm and landscaping design for the Subiaco Oval and surrounds. The proposal comprises a significant proportion of the public land in Subi East and is the initial stage of the vision identified in the Subi East Master Plan.
The development application outlines high quality improvements to the area, including landscaping, furniture, materials, heritage conservation and the extension of Subiaco Road to Haydn Bunton Drive.
Artist's impressions, indicative of the proposed landscaping and public realm plans, are featured below.
The Oval neighbourhood: Natureplay area looking east
The Oval neighbourhood: Northern parkland facing west
The Oval neighbourhood: Pathway to community spaces north of the oval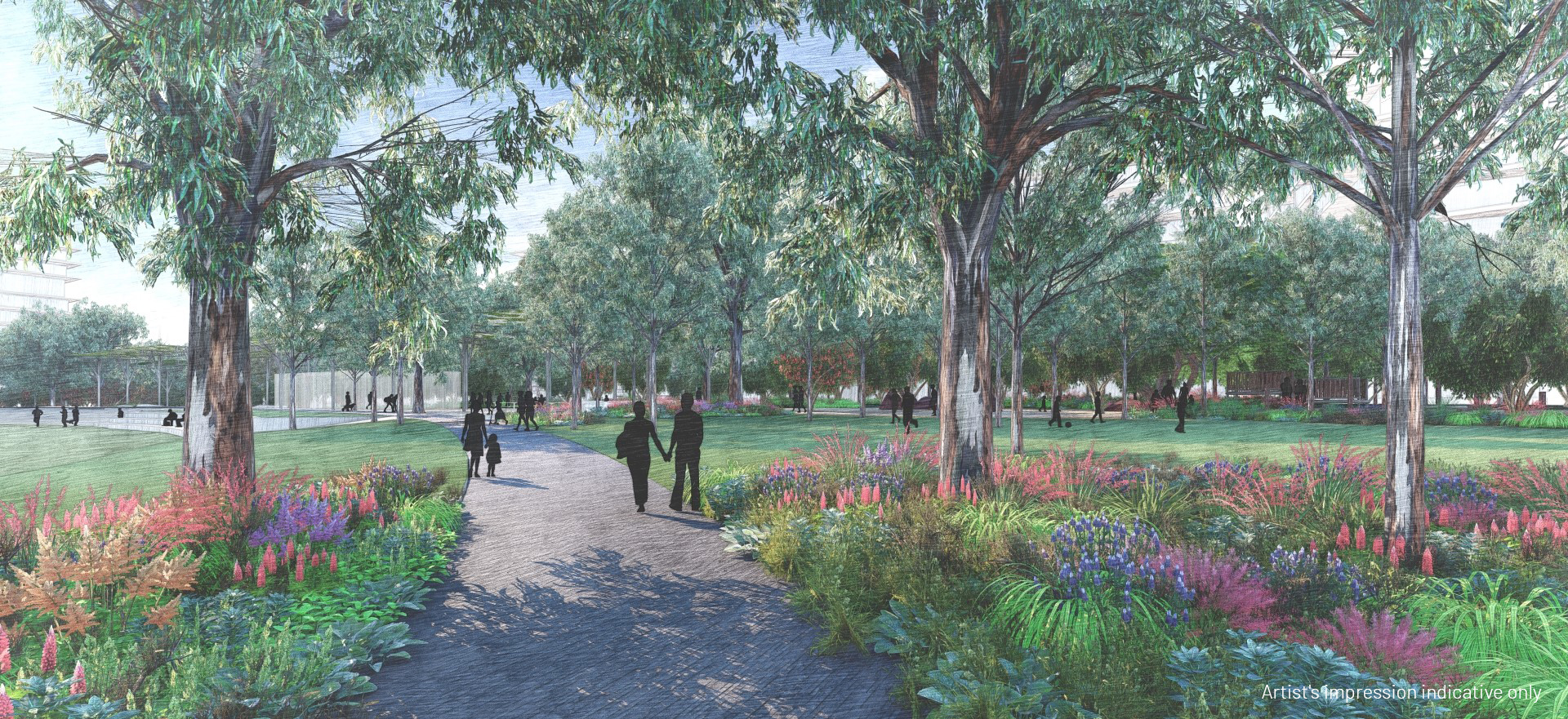 The Oval neighbourhood: Western edge, facing east to Bob Hawke College
The Oval neighbourhood: Green link looking east along Subiaco Road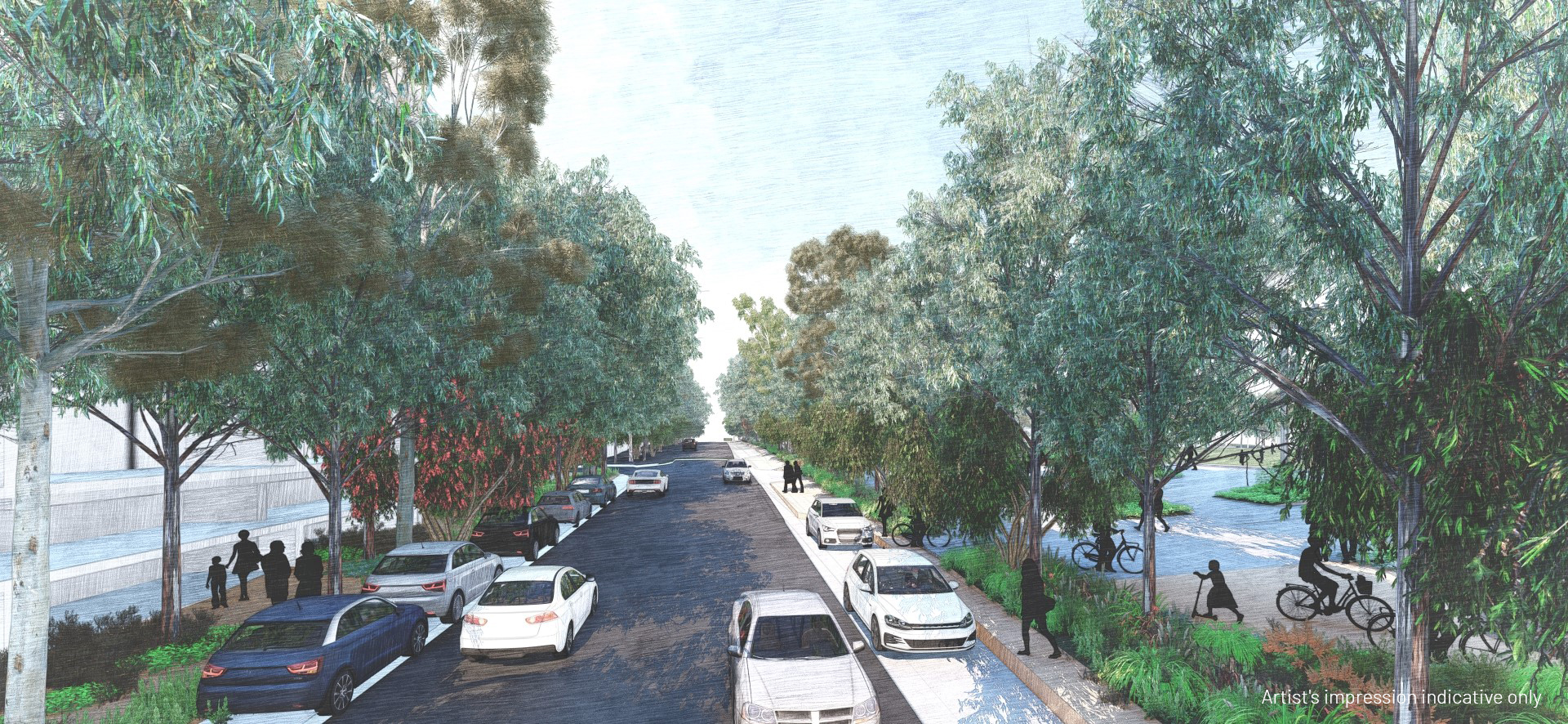 The Oval neighbourhood: Heritage Gates, entry to Heritage Plaza
The Oval neighbourhood: Heritage Plaza, view towards the Heritage Gates from near Subiaco Oval the oval