Community
Public amenity and open spaces engage with the surrounding community and reflect Fremantle's unique cultural lifestyle.
Green pedestrian walkways run through the centre of the village opening private streets and laneways to the surrounding area.
A development that expresses its sustainability ambition to residents and visitors.
East Village at Knutsford was named to reflect the unique village feel of Fremantle and has been masterplanned to foster connections within the surrounding residential community.
Collaborative Approach
DevelopmentWA is working with the City of Fremantle, local community groups, and local people to ensure that a strong connection to surrounding area is established even before the first people move in. As an infill development, infrastructure providers have been involved to make sure that the project improves services for what is a growth part of Fremantle.
Cultural Recognition
Although the East Village site does not feature any registered indigenous sites, the relationship of the Whadjuk Noongar people to this land is acknowledged and respected by the project team. Opportunities to celebrate indigenous connection to the site will no doubt emerge and have already been a feature of events at the site.
Recent Heritage
The site is located in what has been one of Fremantle's light industrial zones. As such the architecture will pick up references to this heritage, with a swatooth roof design and modern takes on industrial materials. East Village is part of an evolution of the area into a vibrant new residential precinct that is already happening with new cafes, retail, and creative adaptions of the old industrial buildings to new uses.
Connectivity
East Village promotes meaningful connections between its residents, the neighbouring residential areas and wider Fremantle. The development priorities accessibility and is located within walking and cycling distance of local parks, art galleries, cafes, golf courses and the nearby Fremantle city centre.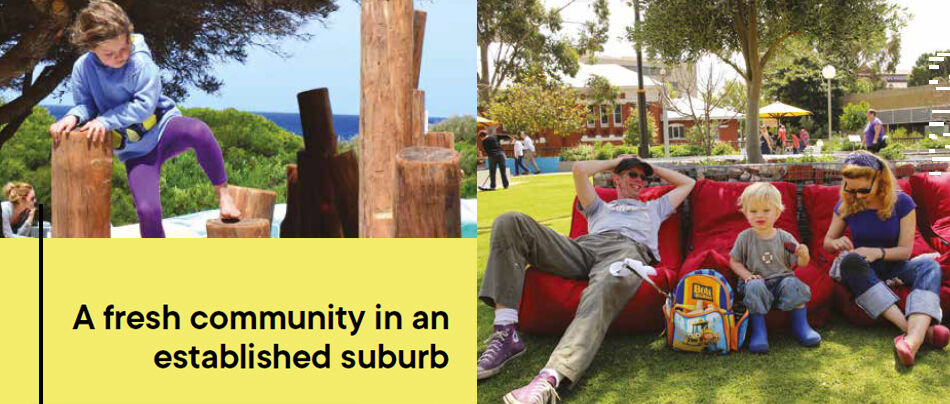 East Village offers a unique opportunity to live in a connected community within a historic suburb with established links to amenity, entertainment and the environment.
Diverse Housing
DevelopmentWA is creating a coherent set of town homes that are designed to make the most of the site and location. Within this overall design there is variety, including seven different townhome variations amongst the thirty-six dwellings, twelve lots that can support an ancillary dwelling (of 'Fonzie Flat') and twelve with a flexible space on the ground floor providing additional living space or to support a home business. There are also two medium density sites that will feature small apartment buildings.
Next Steps
East Village at Knutsford is part of an ambitious re-imagining of this part of Fremantle. Part of East Village's success will rest on strong connections to local groups and existing community, which DevelopmentWA will continue to support.
Waterwise Living
East Village at Knutsford is set to become part of a network of sustainable communities demonstrating how to plan and deliver water sensitive urban developments.
A sustainably managed, shared strata bore will supply all irrigation needs, significantly reducing mains water consumption and designed to be replenished through rainfall onsite.
The landscape design will be an exemplar of urban greening, using appropriate species to create a comfortable micro-climate with optimal water use.
The project is targeting 80 per cent reduction in mains water consumption compared to the Perth average on a per person basis.
Responsible water use is a high priority for communities embracing a sustainable lifestyle.
Sustainable Urban Water Management
A range of water initiatives have been designed into East Village. This includes the onsite management of stormwater run-off from streets and lanes, which will be directed to landscaped areas to sustain plantings and trees.
Rainwater Supplying Homes
Learning from our multi-award winning WGV Innovation Through Demonstration project at White Gum Valley, the East Village design includes non-potable water systems with seven kilolitre rain water tanks plumbed to each household's hot water system, toilets and washing machines. These non-potable systems will see precious rain-water harvested and re-used, reducing the need to draw water from the traditional mains supply.
Managed Groundwater Use
The East Village design will feature a strata-owned bore which will provide irrigation for the precinct's green spaces. The amount of water to be drawn from the shared bore is designed to be less than the amount replenished naturally over a year.
As an Innovation through Demonstration project, East Village at Knutsford will deliver valuable real-world learnings towards a more waterwise and sustainable urban society - based on good science.
The project will be home to the Curtin University and DevelopmentWA Legacy Living Laboratory, L3. L3 has been selected as the location of the national iHUB project supporting a network of national research collaboration for smarter urban planning, design and management - encompassing the responsible and sustainable use of water. East Village will also be included in the Cooperative Research Centre (CRC) for Water Sensitive Cities' Water Sensitive Outcomes for Infill Developments' research, with the research outcomes to provide real-life insights to inform the Waterwise design of future urban infill developments.
Next Steps
A robust data gathering system is being designed to ensure that water data will be available to researchers and residents. Rainwater tanks are already installed under the town home lots and all homes will be delivered with leading edge water systems in terms of both efficiency and sustainable water resources.
Biodiversity
Designed as part of the City of Fremantle's green strategy, the careful selection of plants and materials reinforces the sustainable and relaxed culture of the portside city.
A green, heat resilient landsacpe that is a dominant feature of the finished development.
Local native plants and other habitat species to support native fauna.
A range of productive plants available to residents to harvest.
Stormwater managed through the landsacpe design, combined with simple infiltration chambers.
East Village at Knutsford has been designed to create an attractive environment that celebrates local flora, cultivates green spaces for seasonal shading and encourages opportunities for connection with the wider neighbourhood.
Biodiversity and Habitat Creation
East Village at Knutsford will feature a wide variety of plants, including street trees with edible produce and native species that reflect the vibrant biodiversity of the adjoining Booyeembara Park. This planting mix also reflects the site's Indigenous and European heritage. New tree plantings will create canopy cover, providing protected and shaded areas for residents while creating feeding, roosting and nesting sites for birds and habitat for other fauna.
Diverse, Useable Spaces for a Connected Community
The inviting open spaces and amenities in the architecturally designed landsacpe of East Village at Knutsford will set the scene for residents to connect. While this isn't a large site, space has been made for amenities like cool spots to sit and barbeque facilities, connected through walking and cycling paths that in turn connect to the neighbourhood network. Pedestrian-access walkways and informal gathering spaces are lit for evening use and are dotted with shelters and designed seating to create activated pockets.
East Village at Knutsford will also include an open event space and an intimate, courtyard-style area for a variety of informal community gatherings.
Responding to Climate and the Environment
A variety of tree types will be planted in the village to make the most of passive climate-responsive design. Evergreen species will line the verges to increase canopy coverage while cooling streets and houses. Deciduous varieties will be planted in laneways and pedestrian accessways, allowing warmth and light into the heart of the village during winter. The architecturally designed landsacping will feature native garden beds, plants that climb the trellis structures spanning laneways and limestone surface treatments linking to the area's exposed natural limestone outcrops.
Water Sensitive Design
The water-efficient landscaping will include street-side rain gardens able to collect and treat stormwater from roads. Integration of stormwater management with the landscape is a key feature.
Next Steps
East Village is seeking endorsement as a One Planet Community using an advanced sustainability framework that requires that the landsacpe achieves real world outcomes for both people and nature.
Legacy Living Laboratory
We are committed to championing change in Western Australia's housing industry by demonstrating new technologies and sustainable living initiatives.
East Village at Knutsford demonstrates precinct-scale design excellence on a number of levels by incorporating diverse building typologies, climate-sensitive considerations, innovative energy systems, creative urban greening and water management strategies. Outreach and sharing the learning from this project are an important part of supporting the industry to evolve.
Research into precinct-scale sustainability initiatives will help to inform best practice design for future housing developments.
Curtin University and DevelopmentWA's Legacy Living Laboratory is a research hub that will display data from our projects and other leading sources to inform the development industry and champion sustainability.
Energy and water systems at East Village will test new models of shared ownership and will help achieve dramatic reductions in consumption and a transition to more sustainable services.
The Living Laboratory concept is a learn-by-doing approach to research where innovations are tested in real-life settings with the aim of informing policy and industry outcomes.
The Legacy Living Laboratory, L3, will serve as a functioning display space that will also feature a cafe kitchen, meeting spaces and a visualised data portal which will display leading research on large-scale sustainability initiatives.
The L3 building will be used for events, as a study space for Curtin PhD students and as meeting rooms for East Village over the early years of the project.
Data from leading sustainable developments such as WGV at White Gum Valley will be displayed. The Laboratory has also been selected as the location of the national iHUB project, a network of national research collaboration for smarter urban planning, design and management.
Next Steps
Residents will have access to information to help them manage their homes, while researchers, with agreements in place with residents, will use the data to better understand how the various innovations actually perform.
Energy
East Village at Knutsford will run on 100 per cent renewable energy.
A shared battery will be used by the residents to dramatically reduce grid energy consumption across the estate, with any imports coming from a renewable supply.
Trials of innovative energy sharing technology will involve onsite energy generation and the precinct-scale battery being shared between neighbours on a private embedded network.
Electric vehicles reduce emissions and are strongly supported with a public fast charger and charging infrastructure allowed for in all homes.
Targeting at least an 80 per cent reduction in grid electricity imports compared to a standard townhome build.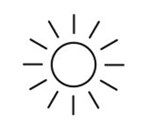 East Village at Knutsford will incorporate energy efficient design, renewable energy and innovative technologies as part of becoming Fremantle's most sustainable new low carbon development.
Energy Efficient Homes
The 36 architecturally designed and landscaped turnkey town homes in East Village will use passive solar design, with lots oriented and strategically designed to receive optimal solar exposure throughout the year. This will reduce energy consumption usually used for heating, cooling and lighting purposes.
The homes will be designed to achieve a 7.5-star energy efficiency, far exceeding minimum requirements and will feature energy efficient technologies such as heat pump hot water systems. Depending on how the homes are run by residents, energy bills should be down at least 50 per cent compared to a standard build home of this type. The homes will also feature reduced embodied emissions through use of recycled masonry materials where appropriate and frame construction.
Energy efficiency at East Village is elevated, using an integrated approach to incorporate the latest technologies and design principles to achieve the highest level of sustainability.
Energy Efficient Transport
The development has been designed to make use of its close proximity to the Fremantle city centre, with new and established pedestrian, cycle and public transport links encouraging residents to adopt sustainable, energy-efficient methods of transport.
Each home will be pre-configured to support electric vehicle charging at home, with residents simply needing to add a charging unit suited to their particular EV.
Renewable Energy Sources
The 36 architecturally designed and landscaped turnkey town homes will be powered with 100 per cent renewable energy, using individual 6.6-kilowatt PV solar systems, the embedded network and a shared battery to store surplus energy. Supplemental renewable grid energy will be sourced, when needed, from a grid supply clean energy retailer.
Storing and Sharing Energy Onsite
As a survey strata development, East Village will implement an embedded network that will service the residents' energy needs by sharing excess electricity produced on the solar rooftops between neighbours. The 670-kilowatt-hour battery system - a precinct scale system and one of the largest of its kind in the state - will enable energy to be stored for use when required.
Next Steps
The battery is on site and will be connected to a PV system on the Legacy Living Lab research facility. The supplied renewable energy will run the Living Lab as well as providing an electricity supply for the wider construction works, significantly reducing the energy and emissions footprint of the development.
One Planet Living
It is based on the idea that to live sustainably we need to live within the limits of one planet's natural resources. If everyone continued to live like the average Australian, we would need more than four planets to support the current world population.
DevelopmentWA created the first Western Australian project to achieve national recognition for One Planet Living - WGV at White Gum Valley.
East Village at Knutsford is now set to become part of a network of sustainable communities across the world, demonstrating how to plan and deliver smart design.
One Planet Living is a global movement to meet the challenges of resource competition and climate change.
One Planet Living's 10 sustainability principles will be translated into a real-world, highly innovative, urban development.
There are 10 One Planet Principles that East Village is responding to:
Health and Happiness: rigorous attention to excluding toxic materials from the site, design to reduce heat stress, active connection of people to the wider community.
Equity & Local Economy: a thriving, diverse and resilient local economy that supports fair employment, work from home, inclusive communities and international fair trade.
Culture & Community: embodying the heritage of both Indigenous and European cultures in the design, a research facility on site to provide education and outreach on sustainability.
Land & Nature: A green, heat resilient landscape of native plants and productive species available to residents to harvest. Stormwater managed through the landscape design.
Sustainable Water: High levels of rainwater use and sustainably sourced irrigation water lead to a 80 per cent reduction in mains water consumption, with water systems powered by renewable energy.
Local & Sustainable Food: Residents will have access to sustainable food production in both the public and private realms, including managing organic waste through the gardens.
Travel & Transport: a strata-owned, public fast charger adjacent to the car-share bay and all homes prewired for overnight EV and eBike charging. Strong links to the local cycling network.
Materials & Products: Sustainable forestry sourced timber will be mandated at every scale, and the Living Future Institute's 'Red List' will be used to review all materials choices.
Zero Waste: Targeting 100 per cent recycling of construction materials, followed up in the completed project with an online service to facilitate sharing of tools and gifting of unwanted items between residents.
Zero Carbon: 100 per cent renewable energy for the 36 town homes, sourced from individual solar PV systems connected to a shared battery with backup grid energy from a renewable energy provider.
East Village at Knutsford has been designed to be a place where people lead genuinely sustainable lifestyles - within the limits of our one planet's natural resources.
Next Steps
The project is seeking endorsement as a One Planet Community by the assessors of the One Planet Living framework.