We are proposing an exciting new project at Lot 912 Midland Road, Bushmead.
We are proposing to develop the former Bushmead Rifle Range site into a diverse residential community that celebrates the site's heritage and is sensitive to its surrounding bushland and semi-rural setting.
The 24 hectare site is located just 16km from the Perth CBD and a short distance from the town centres of Guildford, Midland and Kalamunda.
Its close proximity to employment at Midland, Forrestfield and Kewdale, coupled with easy access to Perth Airport, the Perth Hills and the future Forrestfield railway station makes Lot 912 an ideal location for a range of housing choices designed to complement the site's surroundings.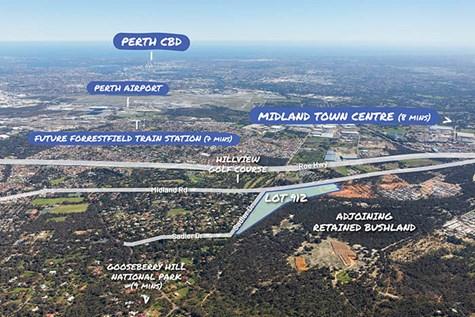 What's happening now
The Metropolitan Region Scheme amendment was approved by the Western Australian Planning Commission on 17 November 2020. Please visit the Department of Planning Lands and Heritage for more details. The City of Swan has commenced the process to bring the Local Planning Scheme No.17 to conformity with the MRS Urban zone.
DevelopmentWA will now concurrently prepare a Local Structure Plan. The Local Structure Plan confirms the finer details of the development, such as;
Amount and location of public open space
Environmental management strategies
Density and placement of lots
Points of access into the project
To find out the current status of the project, please visit our dedicated website to learn more https://haveyoursay.developmentwa.com.au/lot912