The development of a replicable, higher-density baugruppe housing development was investigated on a 2,029sqm lot at WGV at White Gum Valley in collaboration with the University of Western Australia.
The Baugruppe process, from the German word meaning "building groups", allows homebuyers to collectively finance, purchase and construct a multi-unit housing development that is custom-designed to their individual needs. As many as one in 10 new homes is developed in Germany using this process, which has consistently delivered well-designed, high-quality, adaptable and sustainable housing.
It has since been determined that the project will not proceed. While initial interest exceeded expectations, and a group of participants signed a collaboration agreement with our builder, the number required to undertake the project could not be confirmed. Coupled with the unprecedented demand being experienced across our construction and infrastructure sectors in WA, and associated impact on pricing and affordability, the decision was made to close the project.
DevelopmentWA will work with project partners to collate learnings to assist future building groups with their own baugruppe projects.
Artist impression of Baugruppe at WGV courtyard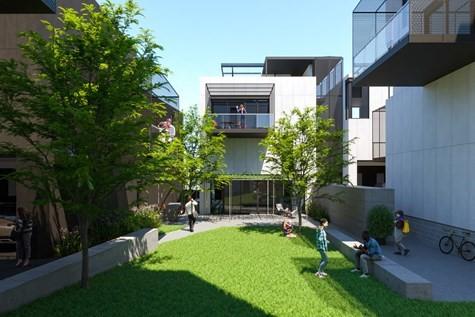 Artist's impression of the exterior of the Baugruppe at WGV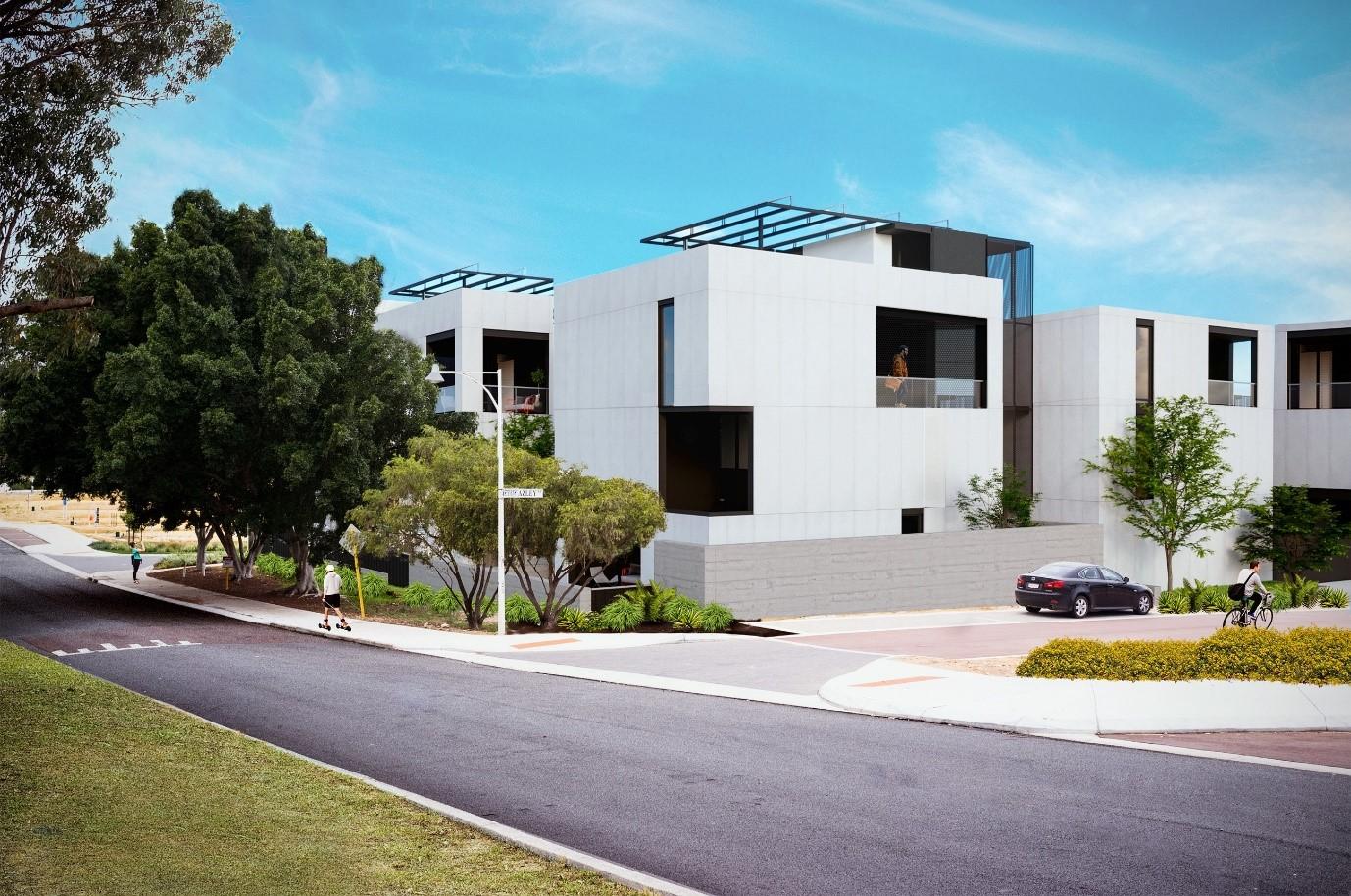 Artist's impression of the interior of a Baugruppe at WGV apartment
Artist's impression of a one bedroom apartment