Photo credit: SkyPerth (photographer), and Arup (engineers)
Reinventing Scarborough
Located on one of Perth's most iconic beaches and just 14km from central Perth, the Scarborough Beach Redevelopment aims to create one of Australia's best beachfront destinations.
We plan to restore the area's former glory, creating a vibrant hub of activity with new restaurants, cafes, shops and entertainment, with a range of events and activities for families and people of all ages.
A true WA icon
Scarborough Beach is major tourist attraction and a hallmark of WA's famous beach culture. Our revitalisation project aims to improve the area's reputation to create an exciting new destination for everyone to enjoy, day or night at any time of year.
Attracting private investors
As part of our planning framework for Scarborough, we are working to bring private investors into the area to create new venues and businesses for everyone to enjoy.
We aim to improve public facilities and beach access at Scarborough, and will also work with private investors and landowners to develop key sites, including sites that are currently unused. This will bring more housing, retail, food and beverage, and hotel options to Scarborough.
Celebrating the past
If you grew up in Perth, you may have enjoyed family picnics on Scarborough Beach or nights out at the Snake Pit. Each stage of the project will build on Scarborough's vibrant history and unique identity, creating a strong connection with locals, tourists and all Western Australians.
Dancing at the Snake Pit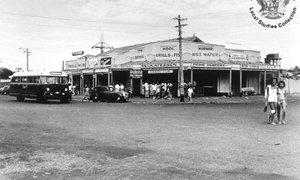 The Kool Korner deli
Ben Burke's spray tan